Monster Mania 3...
The Penn Jersey She Devils were out in force last weekend at
Monster-Mania 3
, spreading the good word about roller derby to horror film fans!
Here's part of our crew at our table...
and, where there's She Devils, there's usually an adoring He Devil!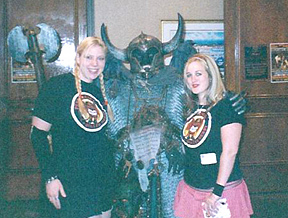 Many thanks to Dave, his family and the staff of Monster Mania for their support of
Penn Jersey She Devils Roller Derby!
Shout Back!